Available February 11th-February 17th!
Call our bakery location at 517-224-5496 to place your special order.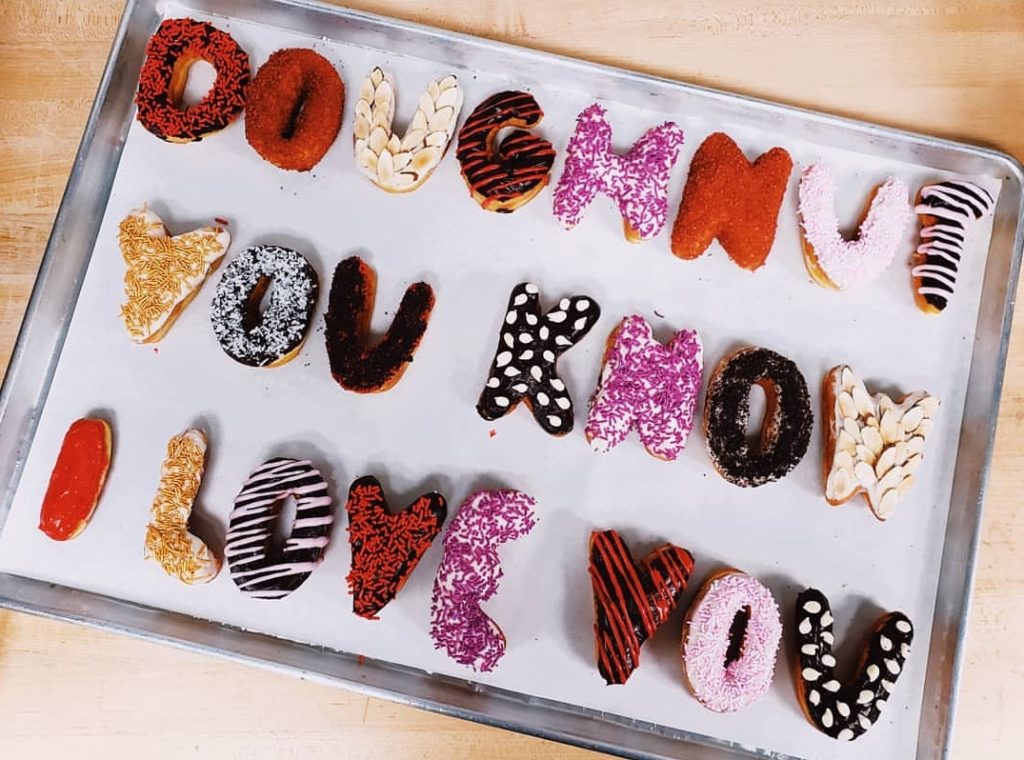 Custom Letter Boxes:
Letter Boxes: 
(vegan or regular)
GLUTEN FREE IS NOT AVAILABLE FOR LETTER BOXES.

Each message may include letters, numbers and punctuation. (punctuation is added for no additional charge unless it's excessive.)
Valentine's Day Doughnuts
Cherry Kiss (v)
Black cherry glaze, Cherry and almond garnish.

Pistachio Rose (v)
Pink marbled rose flavored glaze topped with edible gold flakes, rose petals and crushed pistachio.

Strawberry Mint
Strawberry mint glaze with standing cream, fresh strawberry and mint garnish.

Chocolate Gold
Edible gold and chocolate dipped strawberry! Shaved white chocolate on chocolate glaze.
Fun Stuff!
We would love to create designs, colors or flavors that pair with your event or special occasion. Please let us know what you're envisioning. Please e-mail us with your special requests! cara@strangemattercoffee.com.